Tickets for PUNKOVÁ KVAPKA KRVI.
Limitovaná kapacita - 150 vstupeniek. Cena vstupenky 13€.
---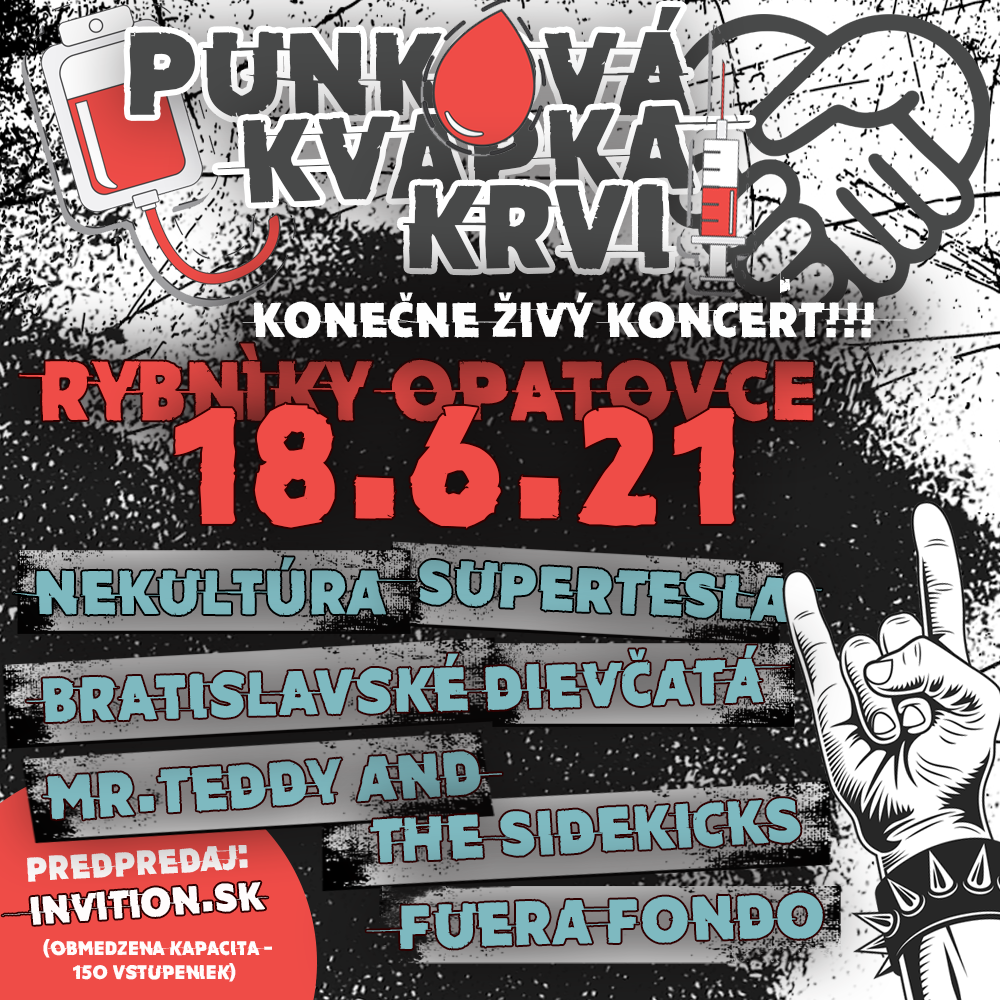 NEKULTÚRA:
SUPERTESLA :

BRATISLAVSKÉ DIEVČATÁ:

MR. TEDDY AND THE SIDEKICKS:

FUERA FONDO:

Kemping Rybníky Opatovce
913 11 Opatovce, Slovensko
Event promoter
For any questions regarding the event - tickets, organization, location, or anything else please contact the event promoter.
Punkáči deťom o.z.
Michalská 2339/1, 92001 Hlohovec, Slovakia
Company ID: 50319175
Tax ID: 2120307178