Tickets for STARÁ PUŠKA + Špony.
Po fantastickom vystúpení na Punkáči deťom, vystúpi Syďoš známy zo Starých Pušiek znova a to na dvoch klubových koncertoch na Slovensku, z ktorých sa jeden uskutoční v KC TU. na Starej Turej. Doprovod bude Syďošovi robiť Špony.

Spoločné spievanie piesní s gitarou a saxofónom zo sólového projektu Stará Puška ale aj známych hitov od kapely Staré Pušky je zárukou skvelej zábavy, kde by si nemal/-a určite chýbať.
Dĺžka koncertu s prestávkou bude cca 2,5 hodiny.
Limitovaný počet vstupeniek!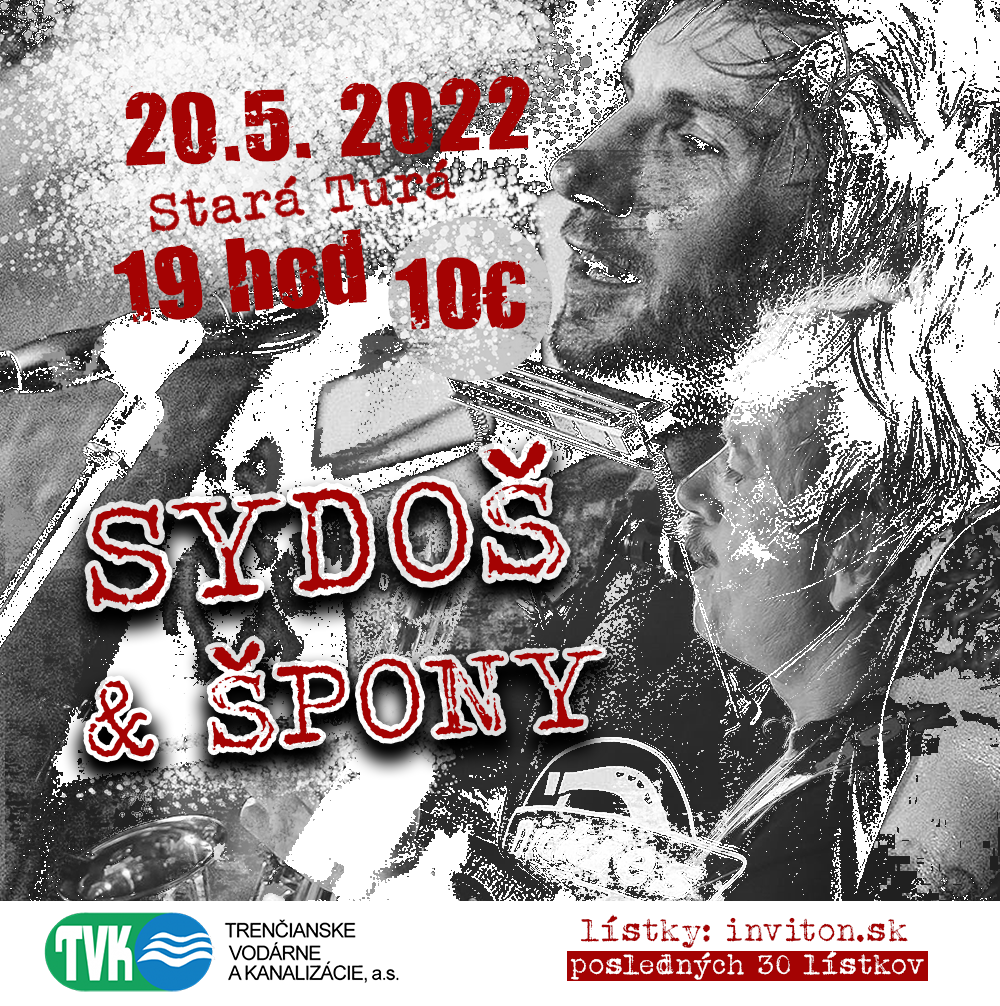 kc tu.
SNP 77, 916 01 Stará Turá, Slovensko
Event promoter
For any questions regarding the event - tickets, organization, location, or anything else please contact the event promoter.
Punkáči deťom o.z.
Michalská 2339/1, 92001 Hlohovec, Slovakia
Company ID: 50319175
Tax ID: 2120307178